March 2012
6 tags
Your line art is no good and here is why.
I bet you've been faking it. I bet your Photoshop files are secretly a mess, and your line art layers are squishy and fuzzy. It's okay. This stuff can be hard. Here's the right way to do it. Scan in full color, at 600 pixels per inch. Unless your drawing is significantly smaller than the final art will be, in which case you might bump it up to 1200 ppi. Don't know how...
5 tags
How to scan
Getting your art into the computer should be easy. The goal is to translate an image into pixels as simply and cleanly as possible, and make any adjustments in Photoshop. The screenshots here show Photoshop CS4 and OS X 10.6. Some descriptions might be slightly different for other versions of the software, but the basic ideas carry over. Use Image Capture. Scanner drivers are notoriously...
August 2011
4 tags
Kindle formatting is different.
The Kindle's been my preferred reading method for some time now. Here are some formatting suggestions for publishers of nonfiction work: Simplify your hierarchy. Your readers can't see as much context as they can in a printed book, so there's no need for eight levels of header. Two is probably fine. This goes for other content, too. Ditch the sidebars, or figure out a...
March 2011
February 2011
January 2011
December 2010
October 2010
Living Rooms With a View →
These photographs of residents of Lafayette Park, a residential community in Detroit designed by the architect Mies van der Rohe, were shot in the same room in each of their townhomes.
The Zootopian →
Alexandra Lange spends time with Renate Müller, the German designer of meticulously crafted, whimsical therapeutic toys
September 2010
Oonce Oonce →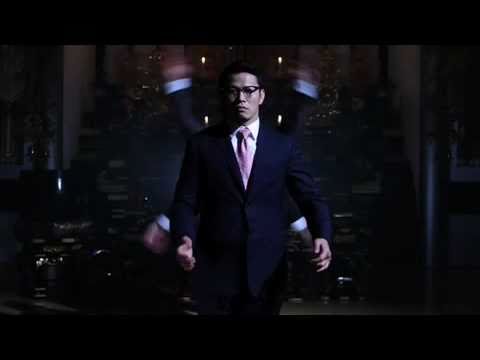 Watch
Alain de Botton - On Pessimism (by The School of Life)
Frank: JOJO is cheering me up
Drew: wow
Drew: jojo is 20 now
Frank: oh. not that jojo. haha
Frank: jonathan richman
Drew: I so wish you meant JoJo
Frank: but i have not thought of that jojo in a long time, but, i find it equally surprising that she is 20
August 2010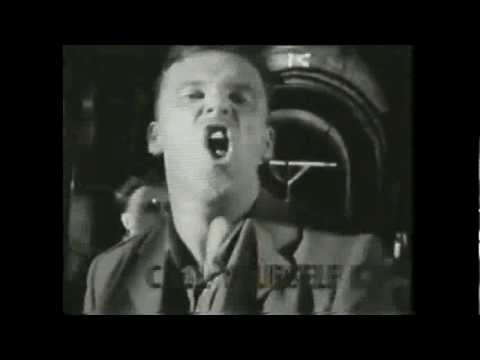 4 tags
Tim Carmody says: Now, as the whole industry's moved towards multimedia tablets and touch interfaces, I find myself thinking, "you know, maybe just focusing on text, and making that experience as useful and enjoyable as possible, is a really good idea. Text and textual interfaces are incredibly resilient and powerful. Bring back the command line!" YESSSSS. Now that I think...
1 tag
Bobulate: Tag off →
But our ability, our generosity — with people, with ideas, — isn't to be stored and saved for some future unidentified date. It should be used and shared until it's threadbare, and then some. Take the tags off. SEE ALSO: the 18 unopened sketchbooks and journals on your bookshelf.
1 tag
The classroom as we've come to expect it
Frank says: The best teachers are the ones who treat their classrooms like a workplace, and the worst ones are the ones who treat their classroom like a classroom as we've come to expect it. I'm a year into teaching, and it's just as hard to grok this from the front of the class. If I don't write on the whiteboard or use slides in a class, it still feels like cheating...
2 tags
"Craig Venter, the leading cataloger of the human genome, notes that only 3..."
– from Whole Earth Discipline: An Ecopragmatist Manifesto by Stewart Brand I'm reading the section on genetic engineering. A lot of opposition to GE is based on the misconception that scientists are taking a pristine, finely-tuned clock and bolting on fish guts and paddlewheels. Really,...
The nitty-gritty of whittling down your... →
Now every purchase I make comes with a second-guess: Do I really need this? Like really, really need this? In the past year, "impulse buy" has left my vocabulary. I found myself buying fewer things, but also nicer things. On the whole, it's led me to cherish my few purchases more. Every possession also requires a certain amount of upkeep, and I find myself with more time and less possessional...
Soup for Two
thelouredux: We used to frequent the location up in the Delmar Loop, but since we are temporarily West County dwellers we opted for the location on Olive that is located in an old Dunkin' Donuts store. I knew a guy in high school that swore he once walked into the bathroom of that Dunkin' Donuts late at night to find the proprietor roasting a pig over the emptied-and-repurposed...
The part where I replace the word "steampunk" with...
Putting the "camp" back in band camp: one particularly awesome costume I'm a couple of weeks late on this one, but I don't think these images have been appreciated enough around the 'net. The LA Weekly's Liz Ohanesian attended the Malediction Society's Band Camp Ball in Los Angeles recently, with photographer CuriousJosh, and met someone with the best band camp gear I've seen...
July 2010
June 2010